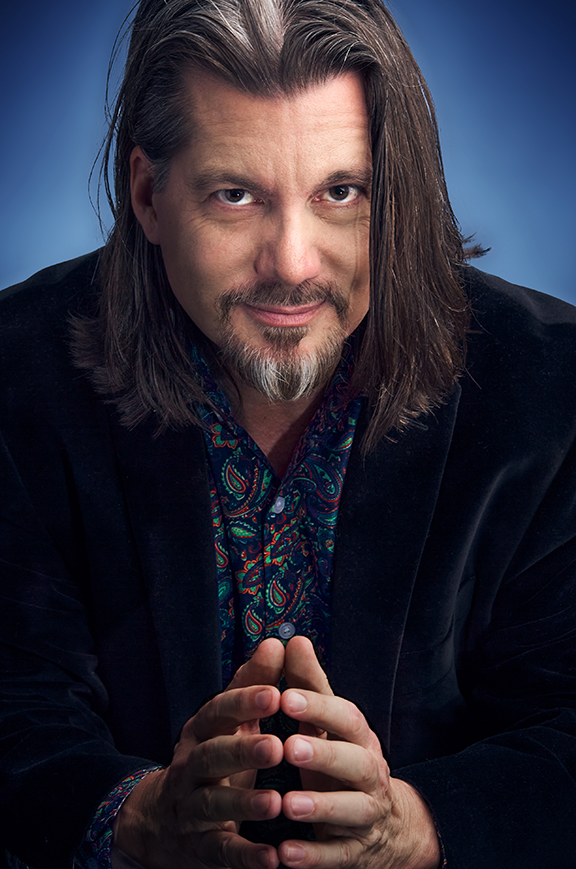 After 25 years in the Los Angeles entertainment industry, it's easiest to just get to the meat of D.C. Douglas' career.
VIDEO GAMES: Albert Wesker in seven "Resident Evil" games — from 2007's "Umbrella Chronicles" to 2016's "Umbrella Corp" — a decade of badassery. Oh, and there's Legion in "Mass Effect" 2 & 3, Kamoshida in "Persona 5," Pod 042 in "Nier: Automata," Diego in "DOA 6," Azrael in "Blazeblue," Gafka in "Radiant Historia: Perfect Chronology," Raven in "Tekken 6," foxy grandpa Gunter in "Fire Emblem: Fates" and many more Japanese RPGs and indie American games (see DCDouglas.com/cons).
ANIME: Yoshikage Kira in "Jojo's Bizarre Adventure," Edo (Zetton) in Netflix's "Ultraman," Gekko in "Boruto: Naruto Next Generations," Kershner in "Sirius The Jaeger," Igari in "Baki," Ryu in the cult hit "Backstreet Girls: Gokudolls," X Drake in "One Piece," Shoot McMahon in "Hunter x Hunter," Locus in "Berserk," The Professor in "Cyborg 009," Jasley in "Mobile Suit Gundam: IBO" season 2, Vincent Pike in "MSGT: Bandit Flower," Genji Kamogawa in "Hajime no ippo," Shori Shibuya in "God, Save Our King!" and many more only 12 people know about.
CARTOONS: Newton on "The Rocketeer," Chase on "Transformers: Rescue Bots," Colonel Rawls on the final season of "Regular Show," Superman on "Family Guy," Mick in "The Tom and Jerry Show," and a few pilots that died lonely and unseen.
FILM & TV: Pa Kettle in "Z Nation," Bud in "Sharknado 2," Zepht in "Star Trek: Enterprise," Aiden Wexler in SyFy's "Isle of the Dead," and another 200+ appearances on random shows and weird films over the last 25 years.
More details: www.DCDouglas.com | www.instagram.com/mrdcdouglas/ | www.imdb.com/name/nm0235006
For those conventions with After Dark programming, D.C.'s Erotic Fanfic Show is a special treat for fans, especially Albert Wesker ones… Check out the reviews!